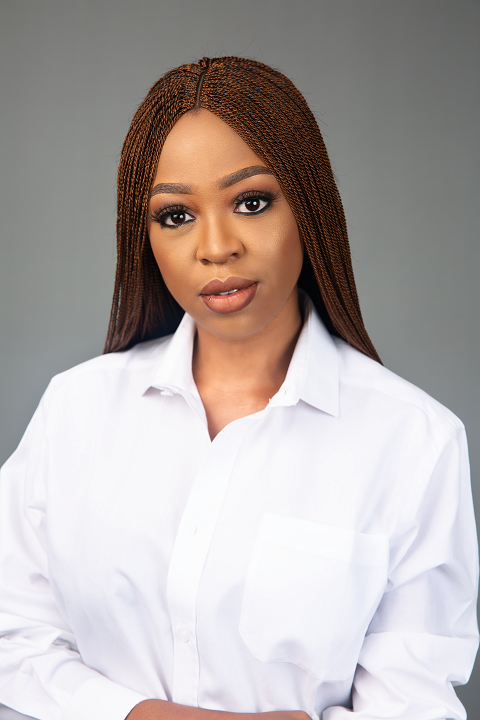 TITI BELO is a premium women's brand offering a Made-To-Order label, accessories, and bridal services to women. We see clothes as a tool with which women can feel empowered – emotionally for the wearer and financially for the dressmaker.
Founded in 2012 by Titilayo Belo, who currently serves as CEO and Creative director, the eponymous label seeks to centre women in every aspect of its manufacturing, construction, media and retail. Belo's home country is infamous for its regressive attitudes towards women, and her label exists not just to engage those attitudes but to celebrate maximalist expressions of self, permitting women to indulge in their freedoms and desires and take ownership of how they are perceived in the world.
The TITI BELO collection is distinguished by an unrelenting attention to detail, tasteful exaggeration of design elements and ultra-feminine silhouettes that are functional as they are flattering. Precise tailoring and construction and a commitment to offer clients diverse options for fabric and silhouettes is the TITI BELO's commitment to ensuring that every woman feels seen and catered to.
Miss Belo began her design training in 2012, working as an illustrator and associate designer for an indigenous fashion brand. A stint on the production team at 'Music Meets Runway' gave her insights into the workings of fashion show production, providing the push to begin her eponymous label with a collection inspired by respect for the female body and aided by prior training in architectural design.
The brand was chosen as a finalist for the 2014 Lagos Fashion and Design Week fashion focus incubator and is routinely lauded for its pro-feminist collections. A scholarship from the Lagos Fashion and Design Week allowed Ms. Belo study fashion business at the Istituto Marangoni London School of Design, preparing her to build a brand that was as profitable as it was committed to innovation and sustainability.
Miss Belo has been chosen for two high profile grants and has been profiled by Google Nigeria in 2019 for the originality of her work and the innovativeness of her brand.
"My goal was to create a fashion brand that woman didn't just want to own, but wanted to take ownership of. I've seen that happen as my label has evolved, and I am humbled by how my label has become a symbol for winning women, defying cultural and societal expectations."
The TITI BELO collection is worn by influential women including Chimamanda Adichie, Omoke Adebanjo, Ife Durosinmi Etti, Chinny Ogunro, Isabella Akinseye-Adediji, Osayi Alile, Vivienne Odofin, Toyosi Effiong, Toke Makinwa, Stephanie Coker, Vimbai Muthinri among many others.